HEIDOLPH

Bench-Top Rotary Evaporators

Large-Scale Rotary Evaporators

Automatic module – Dismatic

Magnetic Stirrers

Overhead Stirrers

Shakers & Mixers

Peristaltic pumps

KERN

Balances & Test service

Measuring Instruments

Mikroscopes & Refractometers
General Laboratory Equipment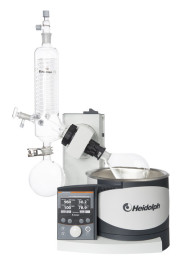 HEIDOLPH
KERN
Tradition and innovation for more than 170 years
Adsorbable Organic Halogen Analyzer

Due to its unique simplicity and independence of fixed gas supply, the AOX-200 can be setup in every laboratory that needs to determine water quality parameters. Together with optional absorption units, this enables customers to implement new analytical methods with ease.

Total Nitrogen, Sulfur and Halogen analyser

The 2100 series product lineup summarizes Misubishi Chemical Analytechs many years of experience in various fields of combustion elemental analysis. The modular system allows to setup an instrument that specifically meets customers needs for high end performance, robustness, stability and reliability. It also makes it possible to upgrade existing systems with new injection or detection modules.

Karl Fischer Moisture Meter

Model CA-200 Series –  It can modify in Coulometric titration method or Volumetric titration method with combination.
Model CA-200,KF-200,VA-200,VA-210,VA-230,VA-121,VA-122,VG-200,AML-200 and VA-236S

Automatic Titrator

The GT-200 potentiometric titrator is a versatile allrounder that can control up to 12 burets. A 5.7 inch color LCD, operation by keypad or mouse and predefined parameter sets for various applications make the GT-200 a very easy to operate instrument. 
Solutions for Analytical Lab
Automatic Quick Furnace AQF-2100H
Combustion Ion chromatography (CIC)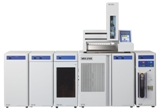 NSX-2100 series
Total Nitrogen, Sulfur and Halogen analysis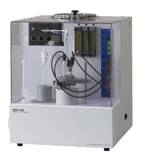 AOX-200
Adsorbable Organic Halogen Analyzer
Moisture Measurement
CA-200 Karl-Fisher-Titrator
Titration
Automatic potentiometric titrator
Handheld XRF Analyzer - X-MET8000 series

The X-MET8000 delivers the speed and performance required even in the most demanding applications, by using the optimized combination of a high performance X-ray tube and a large area silicon-drift detector (SDD).

Handheld XRF Analyser - X-MET7000 Series

The X-MET7000 Series handheld XRF analyser is the flexible & easy to use tool of choice for elemental analysis in a wide range of industries

Based on the proven technique of energy dispersive X-ray fluorescence (EDXRF), the X-MET7000 Series is engineered for high performance and reliability, guaranteeing fast, non-destructive materials analysis at the press of a trigger.

Benchtop XRF Analyser - X-Supreme8000

XRF analysis (X-ray fluorescence) with the highly flexible and powerful energy-dispersive X-ray fluorescence (EDXRF) spectrometer X-Supreme8000 for quality assurance and process control requirements across a diverse range of industries.

Analysis can be performed on a wide range of sample types including solids, liquids, powders, pastes, films, etc., from ppm to high %, covering elements Na11 to U92 in the periodic table.
Solutions for Industry Lab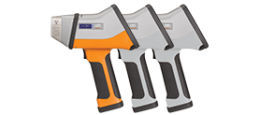 Handheld XRF Analyzers
X-ray Fluorescence analysis for a wide range of industries

Benchtop XRF Analyser X-Supreme8000
High performance, multi-sample measurement
Benchtop XRF Analyser - Lab-X3500
For bulk analysis in a wide range of industries
Petroleum Gauging Thermometers

Thermometers With Cable Reel

Density Meters

High-precision Density/Specific Gravity Meters 
Portable Density/Specific Gravity Meters
Solutions for Petrochemical Lab
Petroleum Gauging Thermometers With Cable Reel
For use in tanks, trucks, pipelines, barges and railcars
Density / Specific Gravity Meters
Petroleum, pharmaceutical, beverages, alcoholic beverages, foods, etc.
Infraneo

Infrared analyzer for whole grains and powdery products

Mixolab

Measures the characteristics of dough during mixing, as well as the quality of starch and protein

Alveolab

Visco-elastic properties of wheat dough

Rheo F4

Unique solution to analyze in one single test the dough proofing properties

SDmatic

Analyze damaged starch in less than 10 minutes
Solutions for Cereals Lab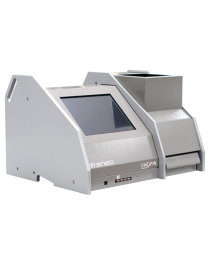 Infraneo
Infrared analyzers for whole grains and powdery products
Mixolab
Characteristics of dough, quality of starch and protein.
Alveograph
Visco-elastic properties of wheat dough
Rheo F4
Dough proofing properties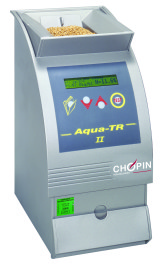 Automatic moisture meters
Moisture, temperature, Specific weight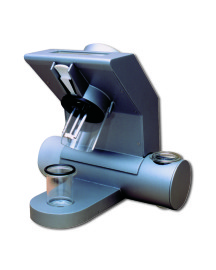 SDmatic
Mills
Make test flour representative of industrial milling process
Analytical Standards

Ready made analytical standards become more and more popular in everyday laboratory routine.

Environmental standards

Natural, Drinking, Waste Water standards are available in wide range.

Petrochemical standards

Quality measurements of Petroleum products are strictly specified by ASTM, ISO, EN methods. Usage of reference standards is absolutely necessary in this field. 
Certified Reference Materials
Analytical standards
AAS, ICP, Ion Chromatography,  Liquid Chromatography, Gas  Chromatography, prepared analytical solutions, custom made solutions.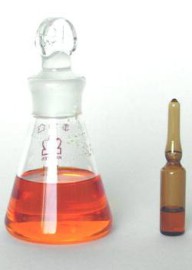 Environmental standards
Sludge and soil, Drinking water and groundwater, Surface water, Fresh water and Marine water, Wastewater
Petrochemical standards
LPG, Diesel, Jet, Gasoline, Fuel oil, Octane and Cetane reference fuels.
Company profile
AmStandard
AmStandard  is considered as one of the leading supplier of Laboratory equipment and products in Baltic States. Since 2000, AmStandard has helped dozens of Laboratories and Industry Companies save money while obtaining high-quality equipment and services necessary to get their projects expeditiously approved and built.
Our Purpose is to be a leader in this field by providing enhanced services, relationship and profitability.
Our Vision is to provide quality services that exceed the expectations of our esteemed customers.
Our Mission statement is to build long term relationships with our customers and clients and provide exceptional customer services by pursuing business through innovation and advanced technology.
Contact Us:
We usually reply within 24h